Sealants
Children's dentistry is more that just reminders about flossing and brushing twice a day. As your child grows, proper dental care is crucial to ensure that their teeth grow in a healthy and effective manner. At a time in your child's life when their teeth are most vulnerable, we take special care to make sure they are prepared. Your child is growing, and we help them harness that growth into strength.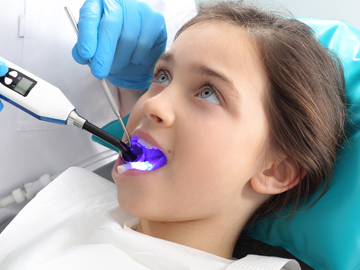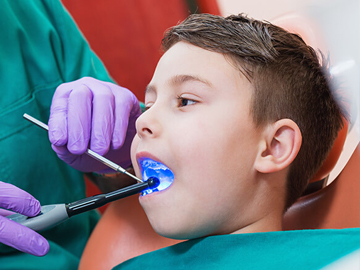 Barriers For Better Dental Health
Sealants work as an effective barrier between your child's teeth and bacteria that can accelerate tooth decay. Though brushing and flossing helps keep teeth clean, they can often miss the depressions and grooves on the top of teeth, most notably those in the back of the mouth and molars. Sealants help fill these gaps and prevent particles from settling in where they can breed bacteria and accelerate decay. They are designed to last several years and are great for young children who are just receiving their adult teeth. Since they are still developing and are more likely to eat things like candy, sealants are a great investment to ensure that your child's teeth remain healthy as they grow.
Defending Against Tooth Decay & Cavities
Sealants play a big role when considering long-term goals for your child's dental health. Sealants, plastic coatings applied on the chewing surface of teeth, are especially useful for children defending against tooth decay and cavities. Sealants are recommended once your child's permanent teeth come in and provide protection during their most cavity-prone years.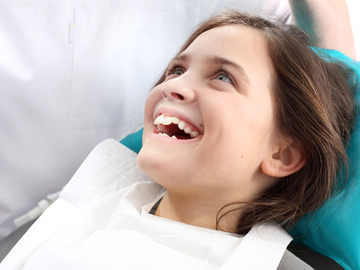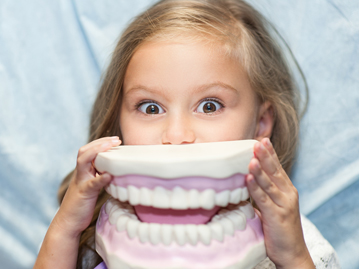 Helping Your Child's Dental Progress
This is just one technique we use to provide you and your child with the best care possible. We value our patients and strive to make sure that your child's smile is the best it can be. Feel free to visit us at any of our locations in Harlingen, Brownsville or Weslaco to schedule an appointment.
Grow Your Smile With Us!
Book Your Appointment Today